"The most sustainable garment is the one already in your wardrobe" – Orsola de Castro
Let's face it, we're all increasingly aware now of global warming and the impact this is having on our planet.
Many of us are wondering how we can do our bit to reduce carbon emissions.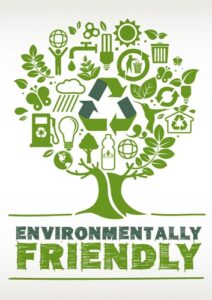 Did you know that repairing and mending your own clothing could be a big help.
The rise of very cheap online clothing means that many of us have clothes in our wardrobes that we just aren't going to wear.  The whole supply chain for very low cost garments can pose serious problems.  We've all heard of companies exploiting workers overseas, for example, in order to have garments made at the lowest possible cost.  There is also the problem of the disposal of toxic waste materials used in production like dyes and other chemicals and the high carbon footprint involved in shipping and delivery.
Alongside the carbon-intensive processes of producing and shipping fast fashion, how we dispose of our clothes carries a significant environmental impact. According to WRAP, around 300,000 tonnes of clothing – worth about £140 million – go to landfill every year in the UK alone. With organisations like the Ellen MacArthur Foundation urging us to move towards a circular fashion economy, putting an end to our current linear and highly unsustainable model, it's clear that repairing is part of the solution.
A number of innovative new platforms are springing up to facilitate mend and repair.  Clothes Doctor aims to encourage more of us to adopt a make do and mend approach to our entire wardrobe.  The company was set up by former financier Lulu O'Connor after she tore her favourite coat and struggled to find a local mending service that was convenient and which she could trust to complete the job to a high standard.
"We believe that every new garment should be a friend for life, not a one hit wonder; so we're here to bring back the pleasure of giving new life to your clothes.  By extending the life of your clothes by 9 months, you can reduce their carbon, water, and landfill footprint by up to 30%." says Lulu on her website.
At Chayil Couture, we would be delighted to repair and alter clothing already in your wardrobe.  Please get in touch to see how we can help.
Further reading:
https://eu.patagonia.com/gb/en/stories/repair-is-a-radical-act/story-17637.html
https://www.refinery29.com/en-gb/2017/10/175925/why-you-should-get-clothes-altered